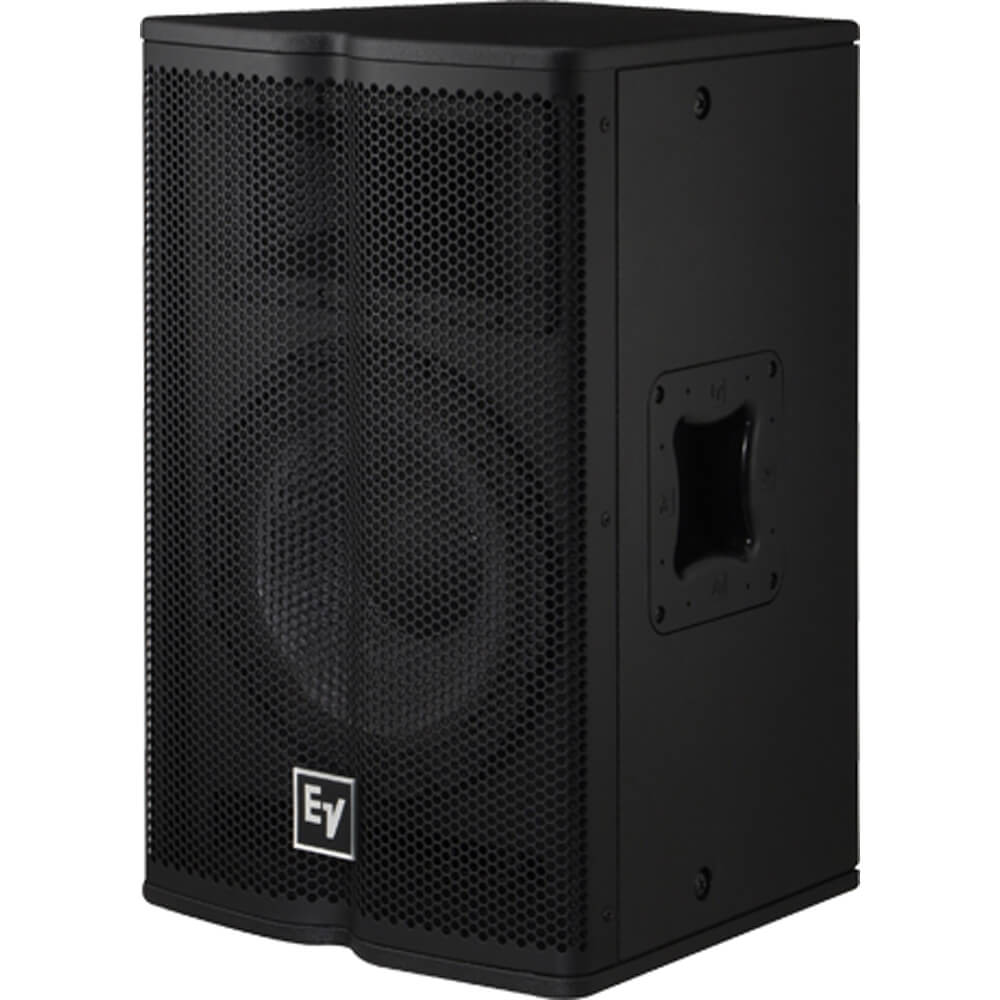 EVF01U135403
£647
Our staff will be in touch with an estimated time of arrival.
Features
High-quality sound at high levels
Excellent pattern control for short-to-medium throw
Low-distortion SMX2120 woofer with fully symmetric drive
1.25-inch DH3/2010A titanium HF compression driver
Constant-directivity 90º H x 50º V horn
Advanced 4th-order crossover with HF protection
97 dB sensitivity, 130 dB maximum SPL
Power handling: 500 W continuous, 2000 W peak
Lightweight trapezoidal plywood/MDF enclosure
Pole mount for use with subwoofer or stand
Six 3/8-inch threaded suspension points
Black EVCoat finish
Specifications
Frequency Range (-10 dB) 45 - 20000kHz
Weight Net 43.65lbs (19.8kg)
Depth 22.56" (573mm)
Width 14.33" (364mm)
Height 17.32" (440mm)
Available Color Black
Coverage (Nominal -6 dB) H 90°
Coverage (Nominal -6 dB) V 50°
Crossover Frequency 1600Hz
Enclosure Material Ply Wood and MDF with EVCOAT
Family Tour X
Flying Yes
Frequency Response (-3 dB) 70 - 20000Hz
HF Transducer 1.25-inch DH3/2010A
Input Connections Parallel Neutrik NL4
Internal Crossover Yes
LF Transducer 12-inch SMX2121
Max. SPL/1m (calc) 132dB
Minimum Impedance 6.4O
Nominal Impedance (Passive) 8O
Power Rating 2000W
Powered or Passive Passive
Recommended High-Pass Frequency 45Hz
Rotatable Horn No
Sensitivity 1 W/1 m 97dB (1w/1m)
Speaker Type Full-Range
Suspension (6) 3/8-inch threaded inserts
System Power Handling (Continuous/Program/Peak) 500//2000Watts
Woofer Size 12inch
We have loads of
great customer reviews
Rich Tone Music Ltd,
64-82 Broadfield Road,
Sheffield,
S8 0XL
United Kingdom
Open Mon to Sat from 10am - 5pm
Email Newsletters & Exclusive Offers
Receive weekly news of special offers, discounts, new products and promotions.
You can unsubscribe at any time.
Rich Tone Music Ltd is a company registered in England with company number 05285423 and VAT Number 870 3855 09