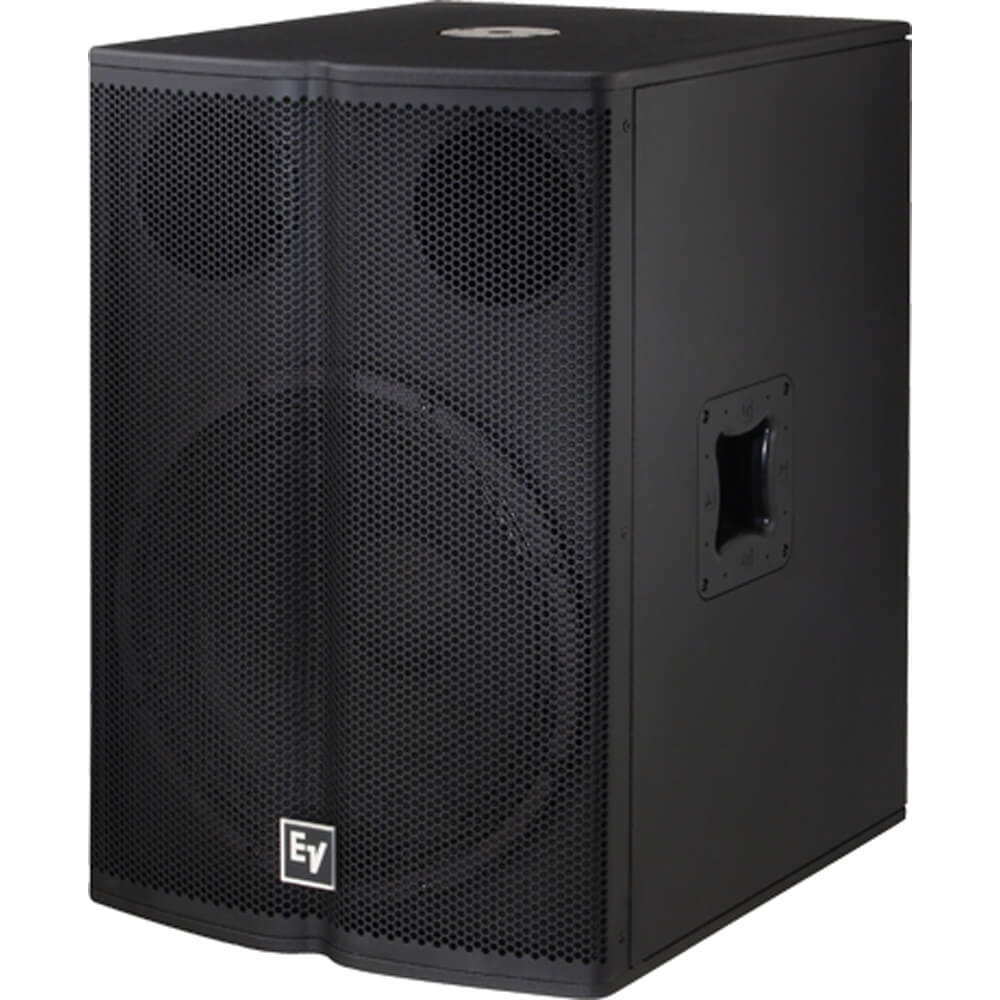 EVF01U135405
£709
Our staff will be in touch with an estimated time of arrival.
Features
High-power LF supplement to TX1122 and TX1152
High-excursion EVS-18S woofer
6 dB/octave low-pass filter for parallel connection without added amp
100 dB sensitivity, 132 dB max SPL
Power handling: 500 W continuous, 2000 W peak
Top-side socket for speaker pole
Mount points (6) for optional wheel kit
Braced plywood/MDF enclosure
Black EVCoat finish
Specifications
Frequency Range (-10 dB) 45 - 700kHz
Weight Net 74.52lbs (33.8kg)
Depth 23.27" (591mm)
Width 20" (508mm)
Height 30.28" (769mm)
Available Color Black
Enclosure Material Plywood and MDF with EVCOAT
Family Tour X
Flying No
Frequency Response (-3 dB) 50 - 160Hz
Input Connections Parallel Neutrik NL4
Internal Crossover Low-pass filter
LF Transducer 18-inch EVS18S
Max. SPL/1m (calc) 132dB
Minimum Impedance 7.5O
Nominal Impedance (Passive) 8O
Power Rating 2000W
Powered or Passive Passive
Recommended High-Pass Frequency 30Hz
Sensitivity 1 W/1 m 100dB
Speaker Type Subwoofer
System Power Handling (Continuous/Program/Peak) 500//2000Watts
Woofer Size 18inch
We have loads of
great customer reviews
Rich Tone Music Ltd,
64-82 Broadfield Road,
Sheffield,
S8 0XL
United Kingdom
Open Mon to Sat from 10am - 5pm
Email Newsletters & Exclusive Offers
Receive weekly news of special offers, discounts, new products and promotions.
You can unsubscribe at any time.
Rich Tone Music Ltd is a company registered in England with company number 05285423 and VAT Number 870 3855 09